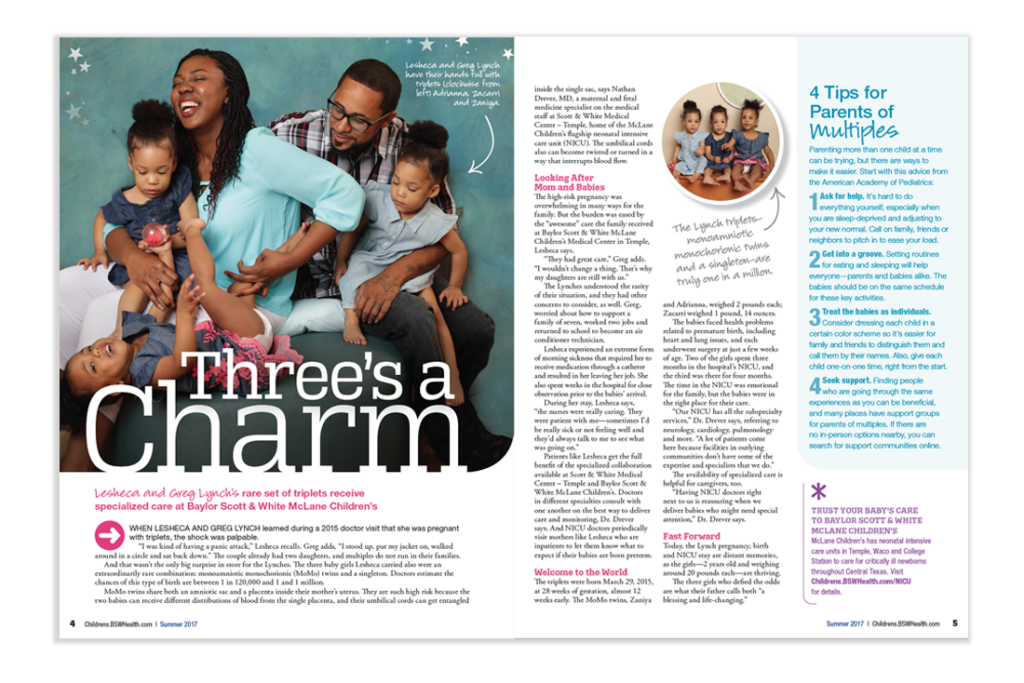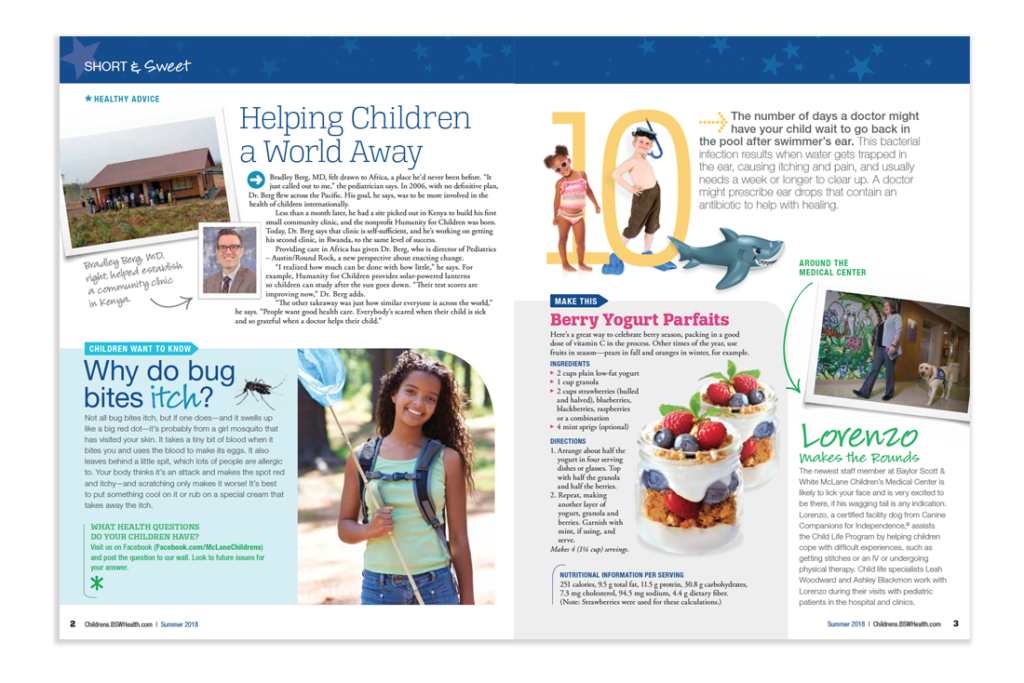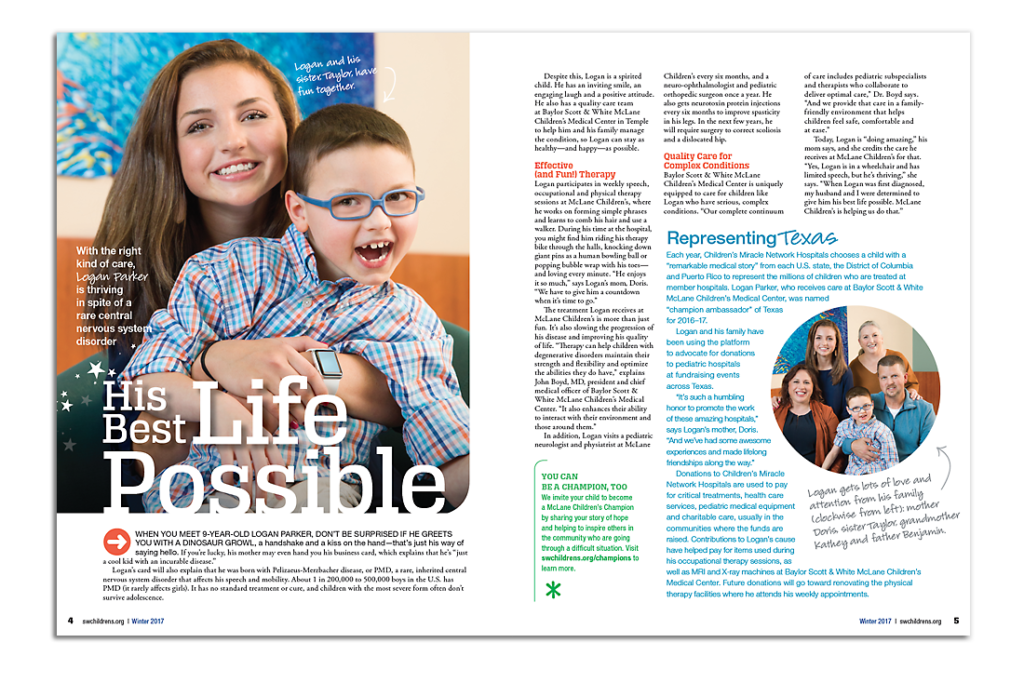 Bringing out the Best in BS&W McLane Children's Health
My organizational skills shine when I coordinate photo shoots, but never more than for Baylor Scott & White McLane Children's Health magazine. From scouting locations and scheduling photographers to purchasing and transporting a lot of wardrobe (five outfits for each subject, which included the patient plus their family), I did it all. Still, this account was an absolute joy to work on.
It's hard to pick out my favorite BS&W McLane Children's Health cover story, but Maxey's shoot was one of the most memorable. After days of searching for a lap pool where we could hold the shoot, I got to talking to the director at a YMCA in Austin about Brazilian jiu-jitsu, which is another passion of mine. By the end of the conversation, we had full access to a pool with lane markers and privacy. The shoot went incredibly well, and the cover proves it!
I also was privileged to tell Logan's story in photos. Born with a rare disorder that affects his speech and mobility, Logan was only able to sit up for 20 seconds at a time during the shoot. Including his sister, Taylor, in the photos helped minimize fatigue while also illustrating how closely her everyday life is linked to his.
"I think you guys do a great job and did a wonderful job with Logan."—Brenda Wallin, Director/Service Line Marketing/Baylor Scott & White Health – Central Texas
"I think you guys do a great job and did a wonderful job with Logan!" Kudos to the entire team!
"I can recommend Rod for any senior design position without hesitation!"